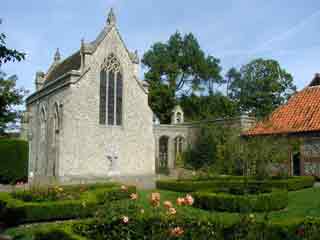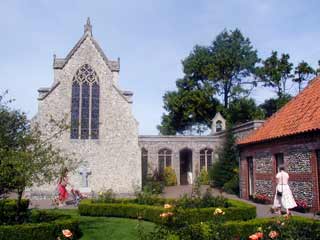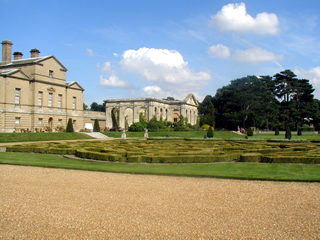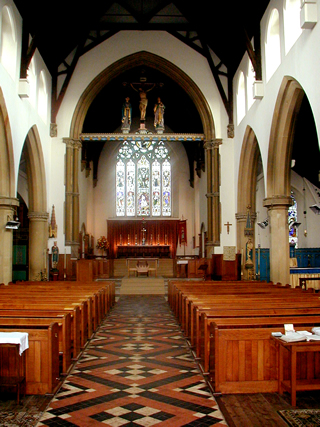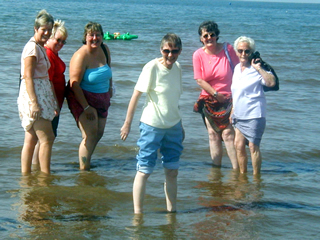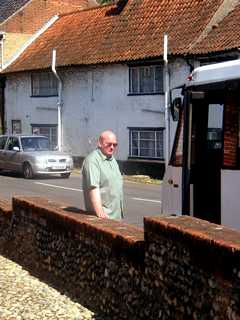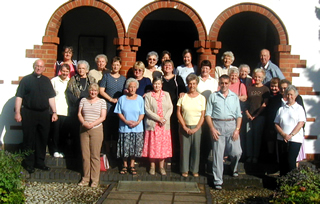 Twenty of us from our church began our pilgrimage to Walsingham at S. Helen's with Mass, prayers and the sprinkling of Holy water for a safe and pleasant journey to Walsingham. Stopping off at the farm shop for refreshments we arrived at the Shrine at about 3.30pm.
At the Shrine we allocated to one of the different houses, each of which is named after a saint, and given badges to identify us to the staff as being on full board as the Shrine is open to all during the day. The price we paid was not only inclusive of full board but also of daily trips to other parts of the area.
Each day there was a service in the morning as well as one at 8.15pm. Some of these services were just for ourselves while others were attended by many of the other pilgrims. Our visits took us to Hunstanton, Sherringham, Wells by the Sea and to Holkham Hall which is the home of the Coke family and the Earls of Leicester and was built between 1734 and 1764 by Thomas Coke, 1st Earl of Leicester. This Palladian style mansion reflects Thomas Coke's appreciation of classical art developed during his "Grand Tour" of Europe which lasted 6 years and from which he returned in the spring of 1718.
While staying at the Shrine there are only two rules. One that you should be quiet while walking around the grounds, although it is difficult to imagine that anyone making a pilgrimage would be anything but quiet in such a peaceful place and the second being that everyone should be in their allocated houses by 11.00 pm as each house was locked at that time. Not all of our members were were able to keep to this rule and found themselves sleeping on the floor of the houses of the friends they had been visiting. One is left wondering if this was because of the convivial nature of the evening get togethers.
The whole of the Shrine is such a peaceful place that one comes away from it with a serenity of peace and calm knowing that one has had a wonderful experience, an experience never to be forgotten